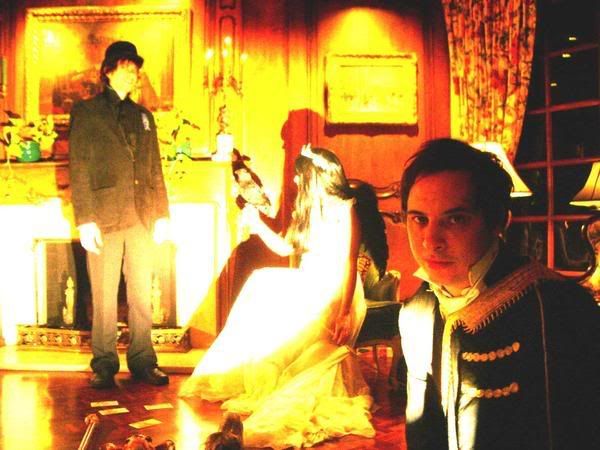 Tonight bordered on becoming the night I tried to cram too many things into an evening and almost missed a show. Luckily the timing gods were on my side because as soon as we stepped through the doors of the echo, well, the second set of doors, The Black Pine started to play. Whew!

Tonight was their third Monday residence over at the Echo and because we were cutting it close, missed the opening bands, including the Moon Upstairs. I love residencies for a couple of reasons. First, there is usually a new lineup with the band every week. Secondly, sometimes the residencies are free, like this one, although I'd probably pay but whatever, free is good. And lastly, sometimes you have an awesome band and are lucky enough that there are FIVE Mondays in a month to catch them on.

I believe the set was around 45 minutes or so. I was familiar with most of the songs from their album (released last year)- it's been a good two months since I last listened to them. Although a four piece, they did bring on another female singer and a violinist. Unfortunately the vocals on the girl were too low and left my ears straining. I can't recall if they usually light candles in front on the stage or not, but regardless, they almost seemed a necessary element for this particular show, and the electric candelabra didn't hurt either. Why? Because The Black Pine produce this dark, moody music that amazingly doesn't ever reach the point of becoming 'goth' and just pour out emotion in both lyrics and in vocals that gives you a slight chill.

The only problem I had with the show was that lead singer Mitch Cichocki is so emotionless when he sings (I had to keep looking away cause I found it so distracting). His face barely moved until, between songs, someone shouted out something at him that made him smile and then his whole face became animated... If that could translate into the performance somehow then it would have been perfect. Ah well.